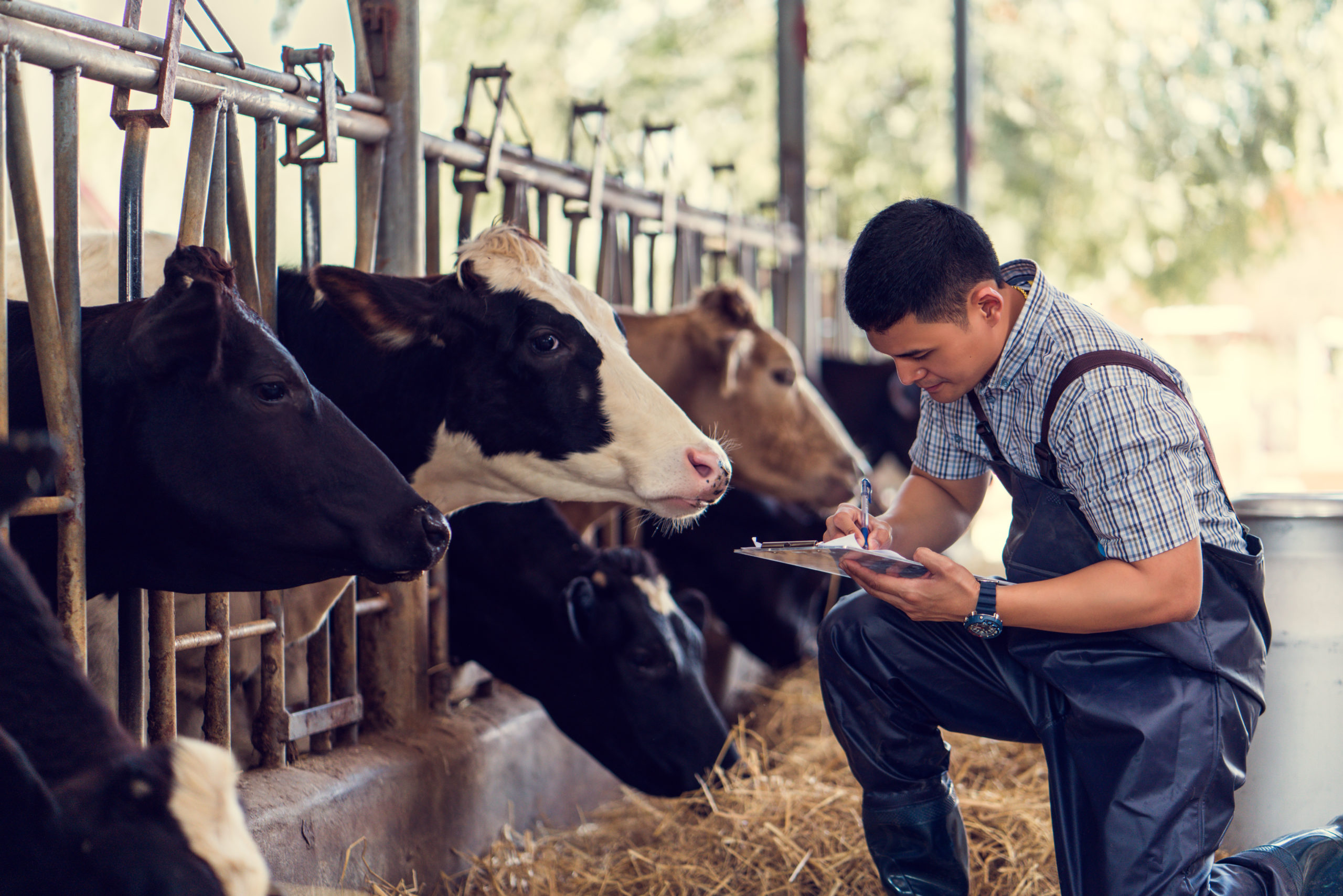 Producing high quality milk is the life blood for livestock operations.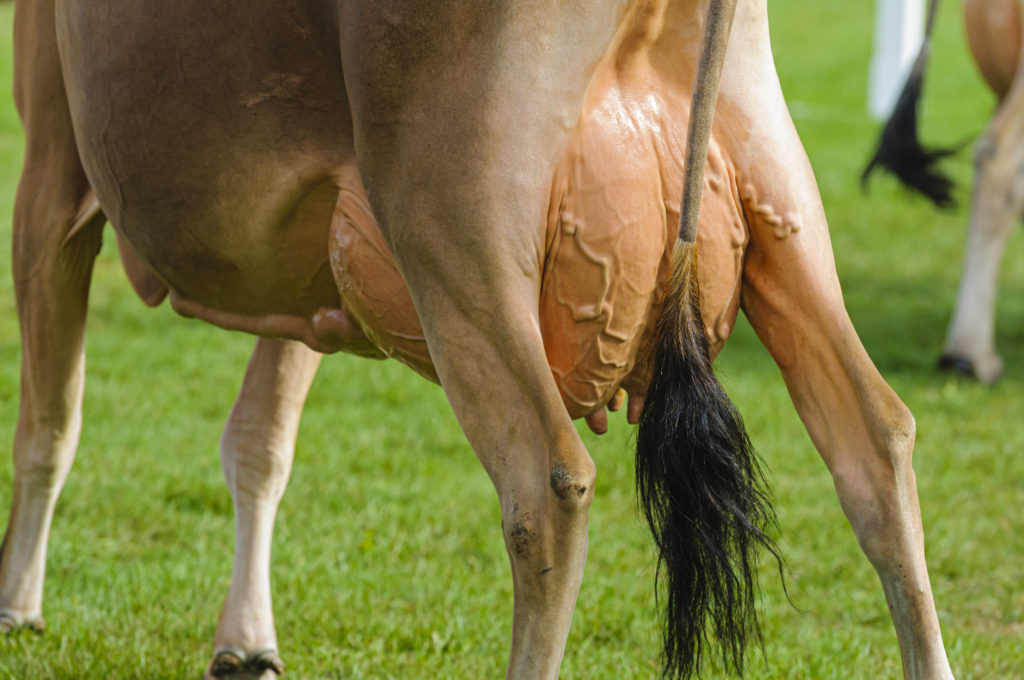 Milk production in livestock operations is important to the overall productivity and profitability of the operation. Whether dairy, beef, goat, llama or alpaca, providing the support to produce high quality milk provides each type of operation the fuel it needs to raise animals and drive revenues.
For dairy producers, including goat milk producers, producing high quality milk is critical to maximizing their revenue to take care of their business and families. With beef, llama and alpaca producers, milk productivity is the fuel that raises fast-growing, healthy calves and crias that will deliver the revenue they need to prosper.
While genetics plays a critical role in defining the ability of a cow to produce milk, there are numerous other factors that are involved, including proper feed & nutrition, maintaining normal health, managing through environmental stressors, proper housing, handling and optimizing freshening protocols.
Milk productivity can be supported through supplementation of probiotics, yeasts, enzymes, appetite stimulants, vitamins, minerals and other natural ingredients that help livestock moms maximize their milk quality and production.
LIRA GOLD® Supplements Help Dairy Cows Reach Their Genetic Potential
At LIRA GOLD, we have formulated multiple products that can help livestock producers drive milk productivity. We utilize the following ingredients that are combined in various products for any stage of production to support the ability of the cow, doe, fampa or hembra to produce the milk that meets the goal of each livestock producer.
Probiotics – By nourishing the natural microbiome, they help maintain normal gut health and support healthy immune function. They also produce lactic acid that helps to maintain an environment that good bacteria thrive in. Creating this homeostasis can also help overall digestive system function and efficiency. An efficient digestive system helps drive milk productivity.
Yeasts – There are multiple types of yeasts, including active dry yeast and yeast culture. Each have their own strengths. Active dry yeast has a positive impact in the rumen that helps rumen efficiency in digesting fiber and maintaining a normal pH by altering the environment of lactic-acid producing bacteria. Yeast cultures and extracts provide help with fiber digestion and microbial protein synthesis but also can provide prebiotic support from their cell walls. Mannan-oligosaccharides is a common cell wall component that supports a healthy, efficient digestive system.
Enzymes – Another important additive for digestive efficiency are enzymes that are added to the feed and work primarily in the rumen. In addition to proteins, fats and starches, there are specific components of ruminant diets that are high in digestible and un-digestible fibers. Adding enzymes can provide added support that improves rumen efficiency, quicker release of nutrients and supports maximizing milk production in the herd.
Appetite Stimulants – There are times when DMI (dry matter intake) may be less than needed to drive maximum milk production. By adding appetite stimulants to the diet to drive increased feed consumption, milk productivity can be positively impacted.
Vitamins & Minerals – Proper vitamin and mineral supplementation can provide the nutrients needed to maintain health, fuel milk production and manage through environmental stresses like high temperatures, antibiotic therapy and when a cow, doe, fampa or hembra freshens.
Why Select LIRA GOLD Supplements?
LIRA GOLD Supplements have been scientifically formulated to address key milk productivity support needs through the feed and individual oral administration.
We use only the highest quality ingredients, including micro-encapsulated probiotics, proteinated micro-minerals and encapsulated choline (Reashure®) and niacin (NiaStart™).
Our flagship product, LIRA GOLD Original, through on farm research showed the ability to positively impact milk production and help reach further towards the genetic potential the dairy producer is investing in.
Below is a summary of 6 LIRA GOLD comparison research trials that delivered an average of almost 5# more milk production with many reaching statistical significance. This means you can have the confidence that loyal LIRA GOLD users have in LIRA GOLD DFM supplement's ability to help your milk productivity too.
Summary of Key LIRA GOLD Supplement Trials
Location
Control Group
Daily MilkControl lbs.
Daily Milk LIRA GOLD lbs.
Change – lbs.
P-value
California – A
No yeast
63.5
67.7
+ 4.2
(P = 0.02)
California – B
Comp. yeast
91.7
93.7
+2.0
(P = 0.10)
Minnesota – A
No yeast
80.6
85.8
+5.2
(P< 0.001)
Minnesota – B
No yeast
82.2
88.8
+6.6
(P< 0.001)
New York
No yeast
68.3
74.2
+5.9
(P = 0.05)
Texas
Comp. yeast
65.3
70.9
+5.6
(P = 0.02)
Average Increase In Milk For LIRA GOLD Technology
+ 4.9 lbs.
What LIRA GOLD Supplements Help Milk Productivity?
Depending on the application, LIRA GOLD has products in the following categories for use in driving milk productivity.
Daily Fed Microbials

Including formulas with appetite stimulants and mold/mycotoxin inhibitors
Supports proper digestion, helps maintain normal digestive health and a healthy immune system

Fresh cow capsules, gels and drenches

Designed to support the fresh cow in order to get her up to full milk production quickly

Hydration support for during hot summer months

HydroLyte COW is fed anytime hydration is needed to support normal milk production levels during high summer temperatures or low humidity winters.
The LIRA GOLD products on this page, including LIRA GOLD E-X-T, contain key ingredients that help maximize milk productivity so livestock producers can reach their revenue and profit goals.